Hours:
The LMC will be open Monday- Friday from 7:15 to 2:30
Contact:
Ursula Hunt, Library Media Specialist
175 Lincoln st.
Blackstone, Ma. 01504
(508) 876-0128
uhunt@bmrsd.net
Use caution with drinks

Clean up and throw away trash/recycle

Push in chairs, put things back where they belong

Be respectful of noise level and others using the library

Use school equipment and accounts responsibly

Be productive or go back to class

Use cell phones responsibly and respectfully
When visiting the library you must have a pass from your teacher. You must sign out to leave the library and have your passbook signed.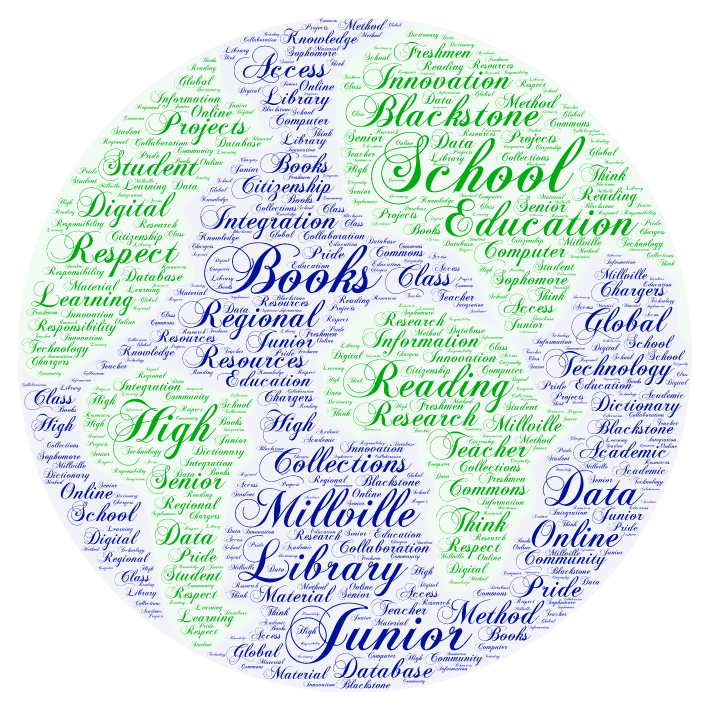 "The only thing that you absolutely have to know, is the location of the library."
-Albert Einstein
Thanks to a grant from the Blackstone Valley Educational Foundation and donations from the community the BMR library has a makerspace! This year we will be adding a Think Tank area that will include a 3D printer and more coding options.
To read more about makerspaces in education please click here.
The makerspace is always looking for donations. To see a running wishlist please click here.
Students using the 3D pen to make geometrical shapes.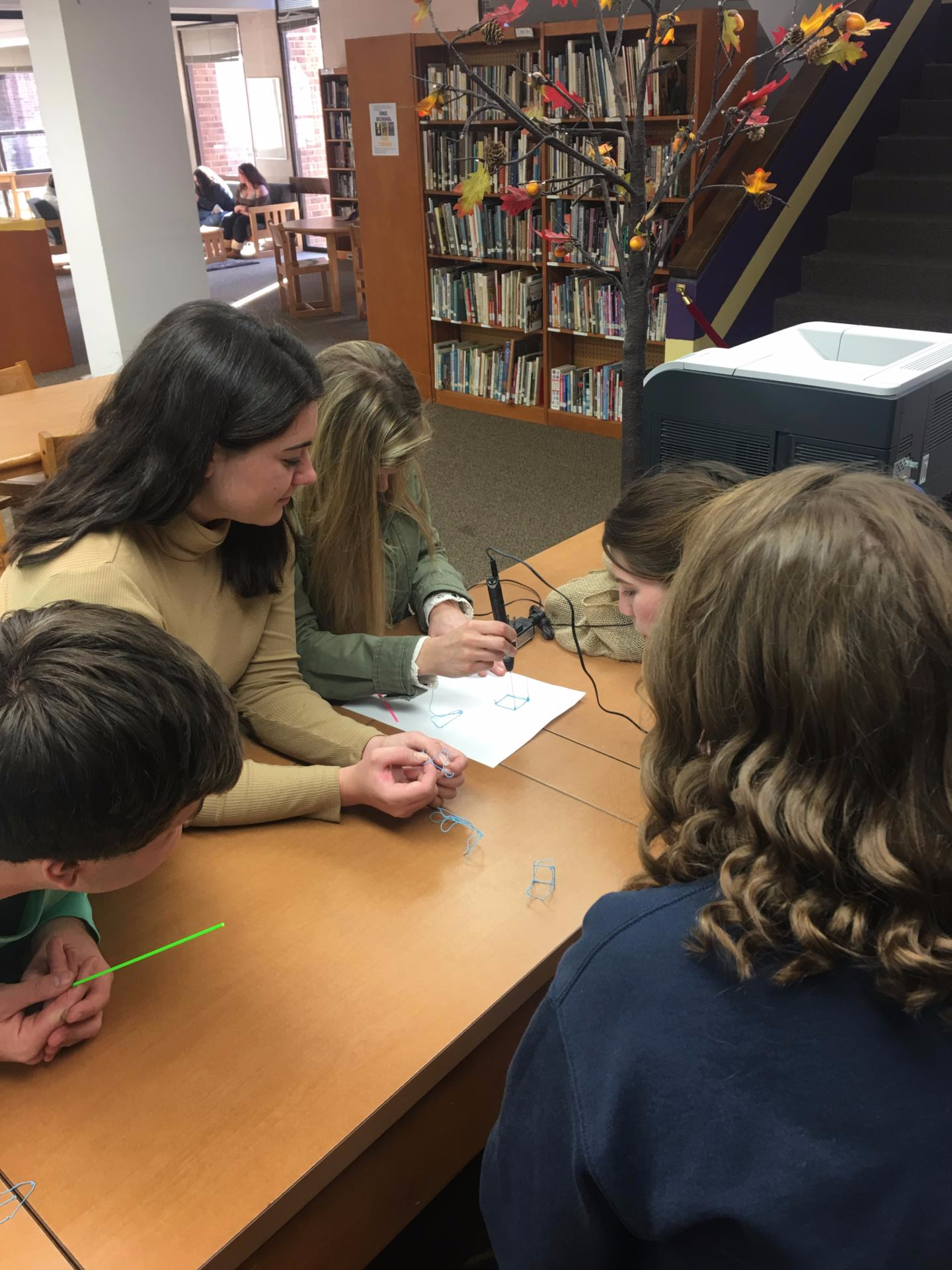 Want to try the makerspace and be a Maker stop by the library and get a pass to come down during your study.