Please submit all technology issues and requests via our help desk portal or email helpdesk@bmrsd.net
The Technology Department is proud to announce we have completed the setup and testing of our new help desk system.
Unlike it's predecessor the new program has a web portal you may login, submit requests, see the status of your requests and the work we preform for you. At each turn during our resolution you will receive updates, confirmation of receipt, requests for additional information and notice of completion. You can even reply to the emails from a submitted ticket/request and your entry will be recorded to it.
We are confident that this program will streamline our communications and allow us to better track and manage your needs. Not to worry, if you don't want to login to the Help Desk Portal you can always email the system via helpdesk@bmrsd.net.
The BMRSD Help Desk Portal is also available from the website under the staff links, the technology page and can be directly access here: http://helpdesk.bmrsd.net To login to the BMRSD Help Desk Portal you will use your network credentials just like you use when logging into your school computer each day. (See below screenshot) Only members of the bmrsd.net domain can submit requests.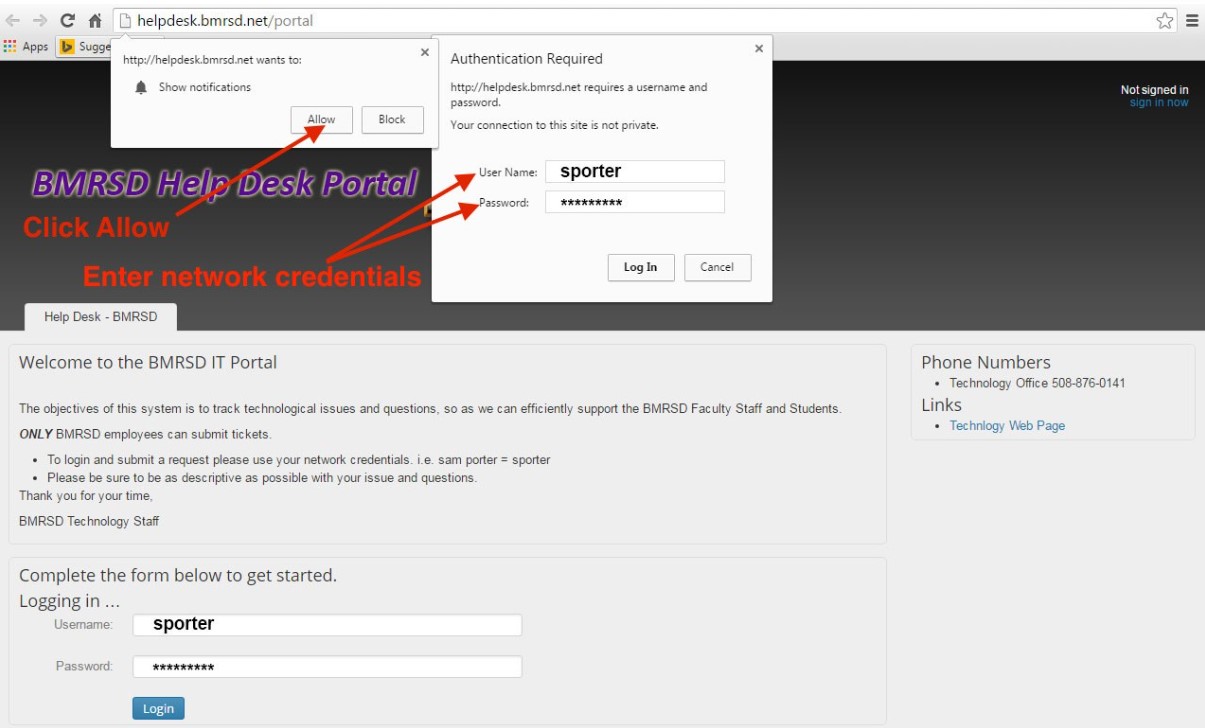 We look forward to hearing from you soon.
BMRSD Technology Department