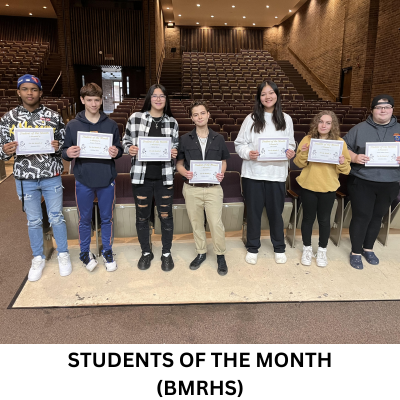 History Students of the MonthIsmael Diaz - Grade 10Teagan Profenna - Grade 9Marren Berry - Grade 9Clay Poirier - grade 10Laci Phaneuf - Grade 11Lauren Pilla - Grade 12Reily Hadley-Plante - Grade 12Jack O'Brien - Grade 11 -Not Shown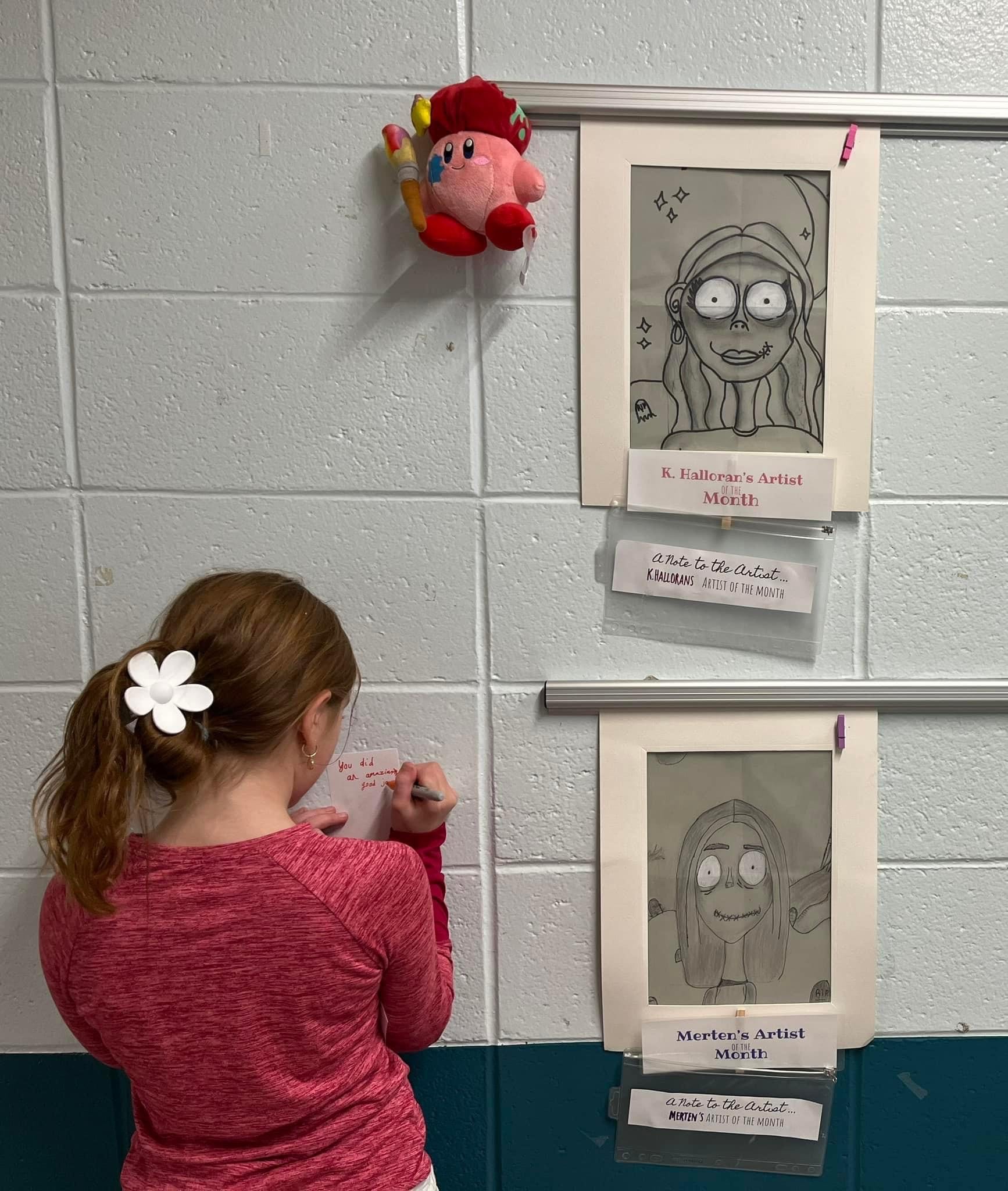 First day implementing "A note to the artist…" Today, Miss. Hadfield captured a student in deep thought as she wrote a note to an artists of the month. What a treat to see these kids make connections through art; their knowledge, their works & to one another!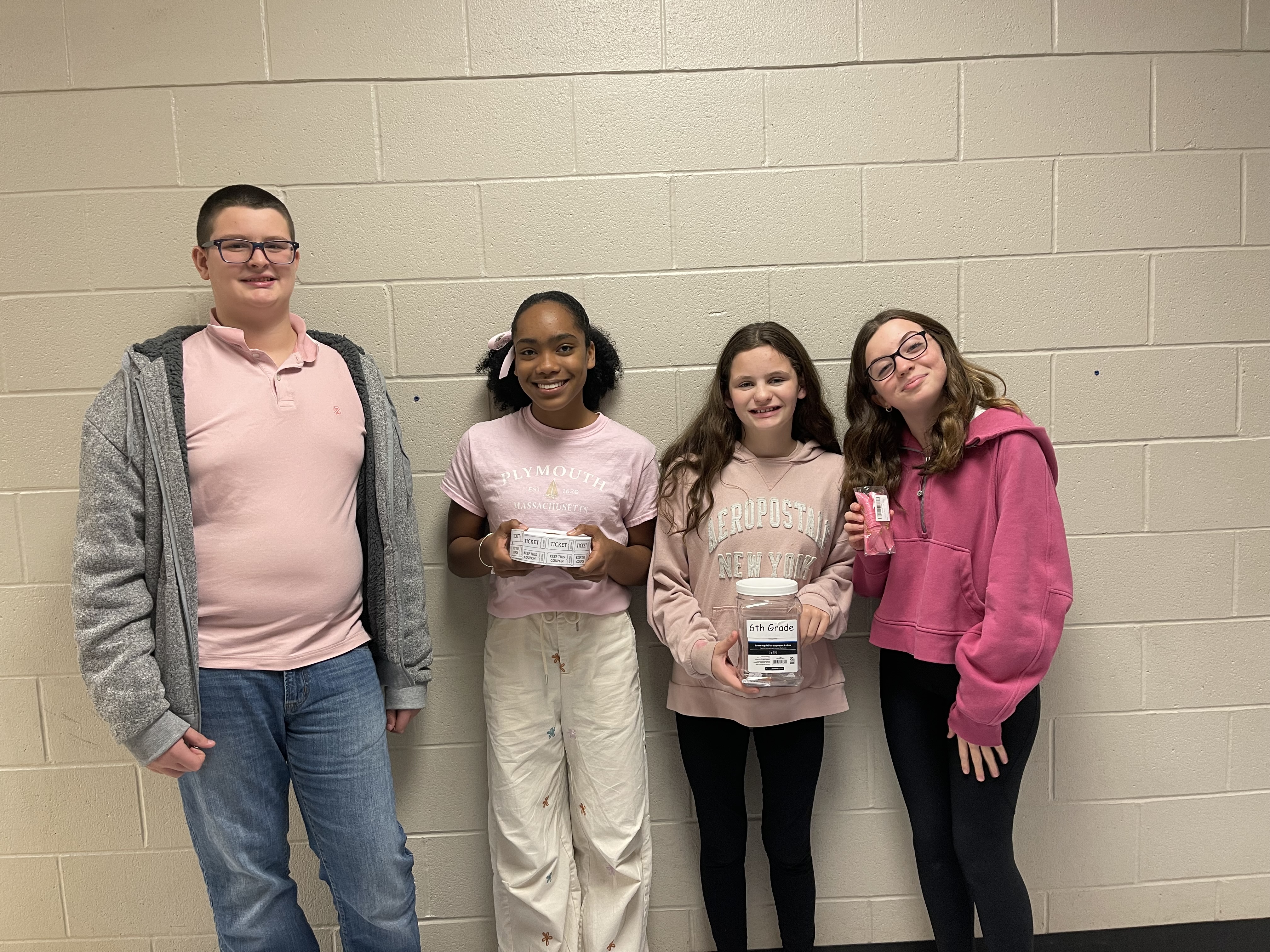 Our National Junior Honors Society sold ribbons for Breast Cancer Awareness and all students dressed in Pink to support.